I remember my parents telling me their stories about how hard life was "back in the day," when they'd have to slog through heavy snow, up snowy hills, all while braving the freezing weather. Now that I'm working in Banff, I can finally tell my daughter the same kinds of stories.
Except that my stories will involve my struggles this week — hauling some 2,650 pounds of Italian lime plaster up a snowy, icy hill, down some stairs to the lower level's entrance, and all in chilly -14 degrees Celsius weather.
Yep, just another wintery day's work in Banff, Alberta.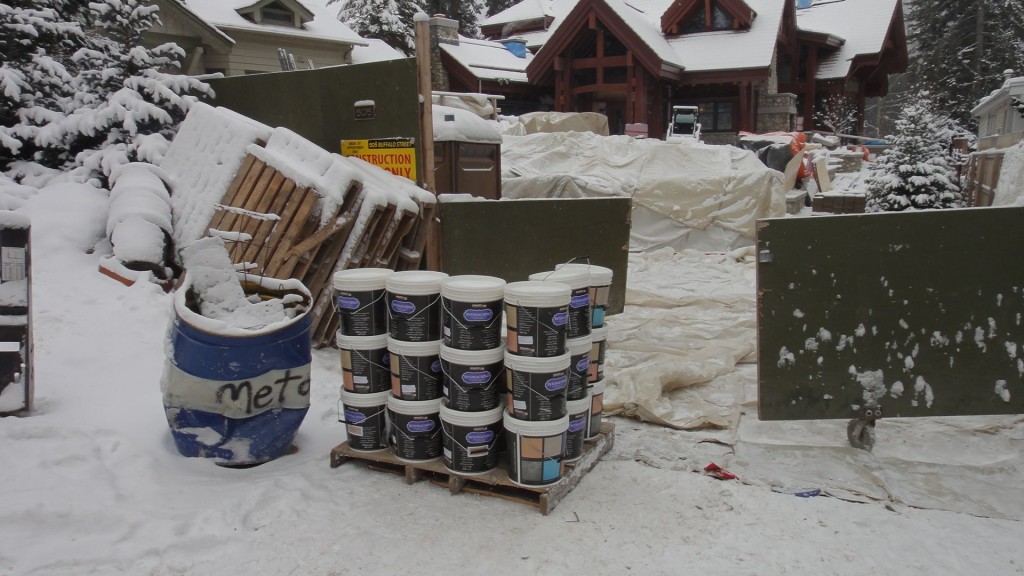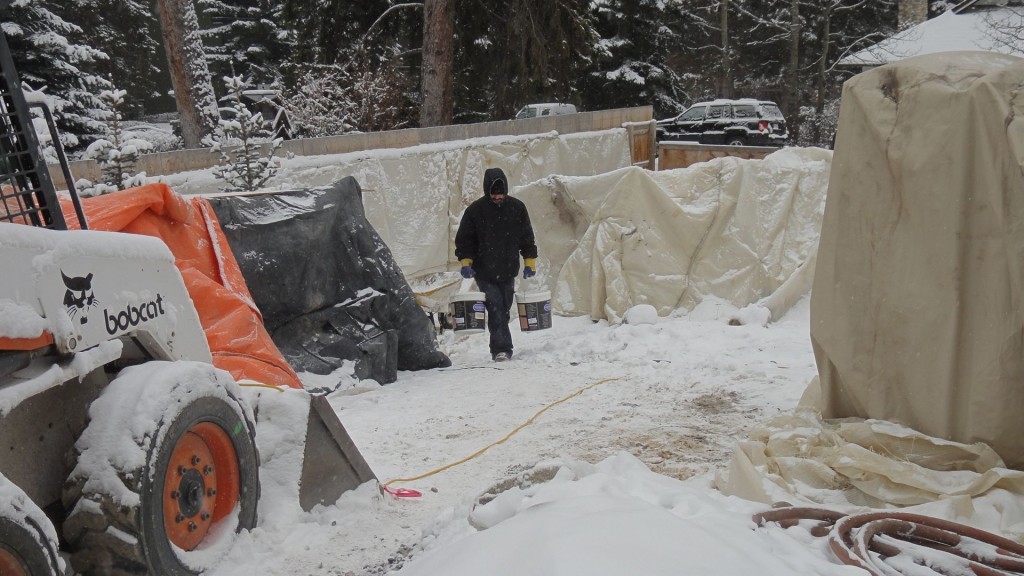 Laying down the base coat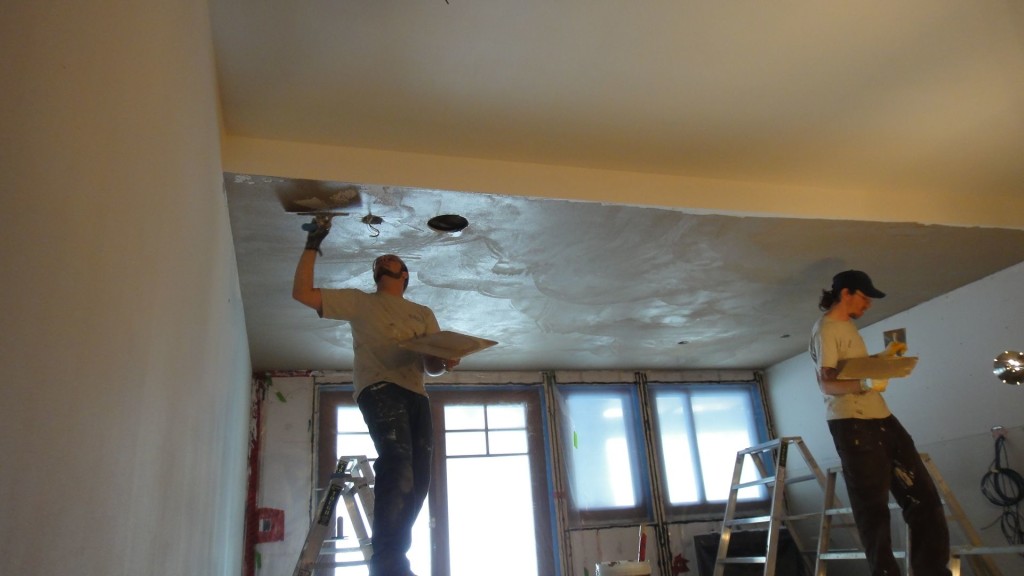 There's a reason they call short people "vertically challenged," and my work in Venetian plaster and the constant need to do ceiling treatments means I'm proof of the "challenged" part.
Ladder, please!
I often need a little extra height, and that perfect height still means a world of work but a lot less pain!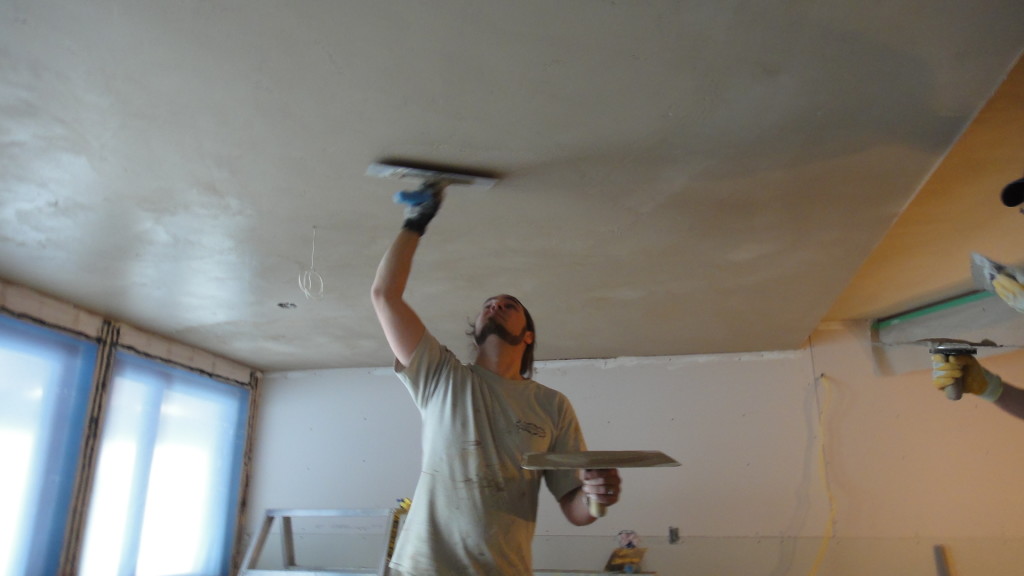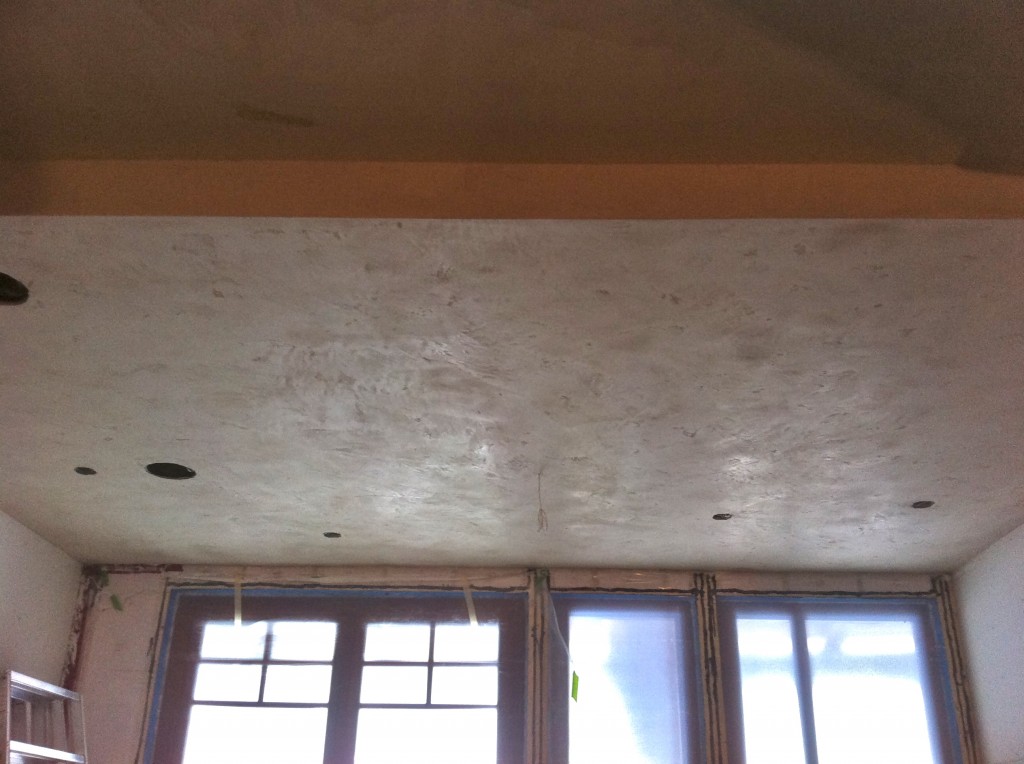 Living and working in one of the mildest climates in Canada means I've never experienced the difficulties of building in high-altitude severe winter climate like that found here in Banff.
I'm enjoying seeing how different practices are needed for success here, and I'm super-impressed with how the builder deals with nature's wrath, tenting exterior areas so the work on the home's landscaping can continue throughout the season.
This is the exciting part, for me! Just last week, the main floor had barely any drywall hung. That was then and this is now! The build team has really pulled together, everyone's always on the move, and they're working as a team to get 'er done. There's a lot of good nature on the build site, with everyone being very friendly and communicating clearly, all things that are very important to me in a work environment.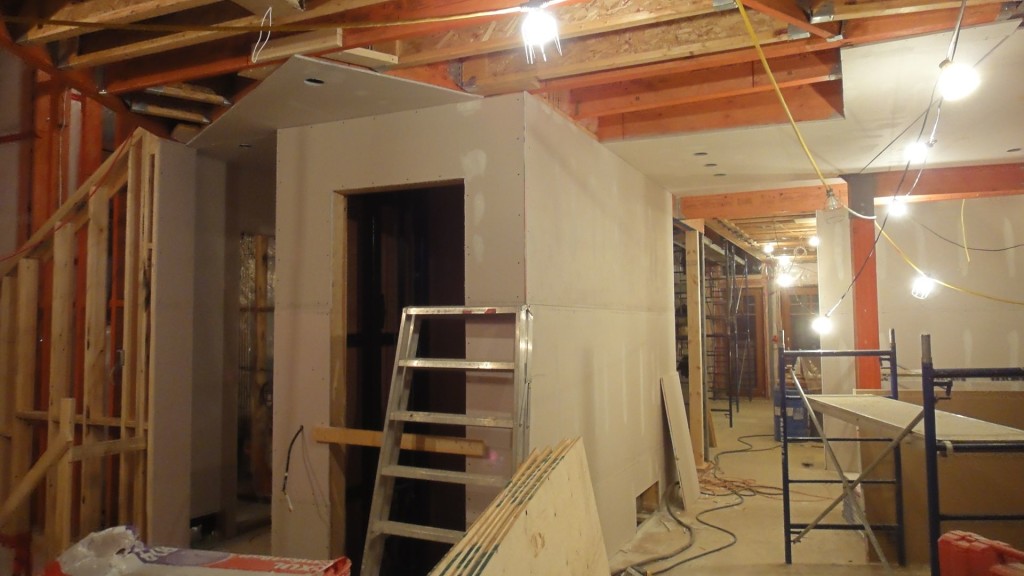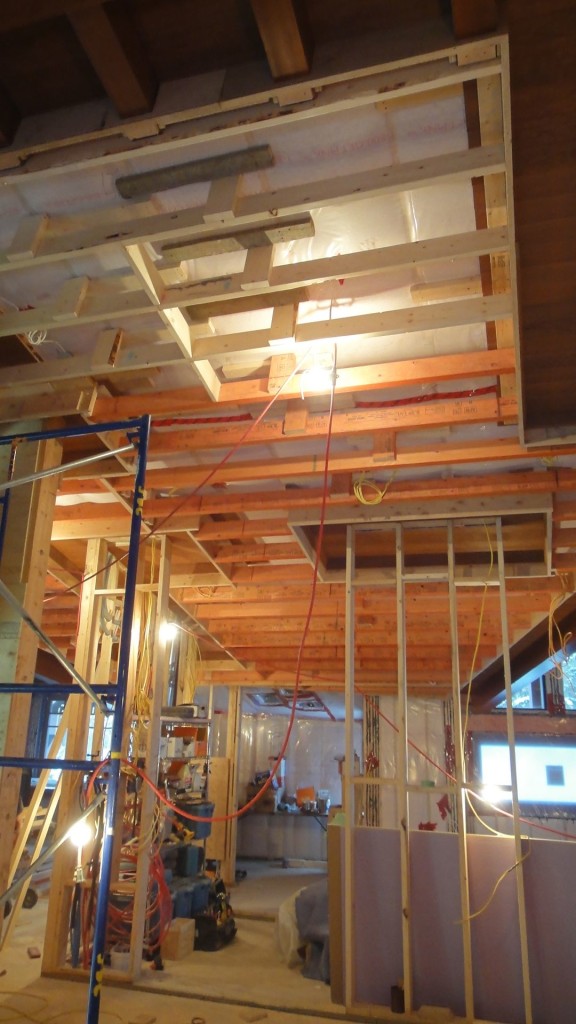 It feels wrong to post without sharing another photo of the area. Here's the town as we head to our lodgings after a day at the job site.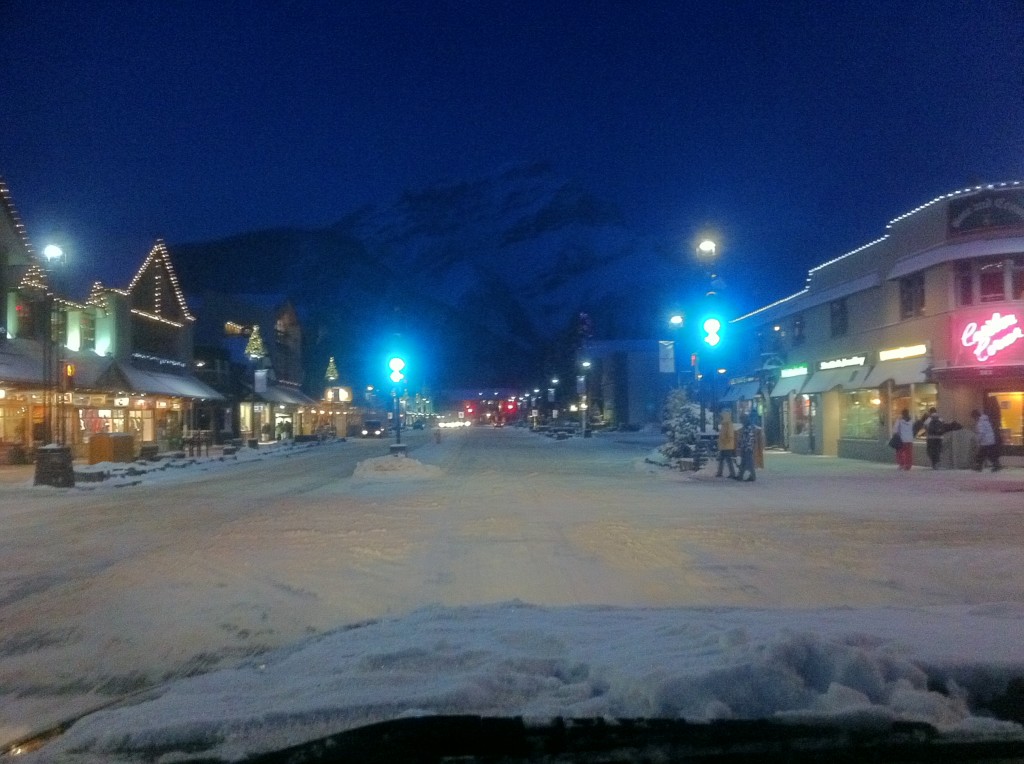 Banff is such a lovely place. I have so much more of it to experience while I'm here, and that's really exciting. It's not just a mountain town, it's a winter wonderland, and it's feeling like an epic journey's just getting started. Thanks for following the experience!
Cheers,
Darrell Morrison
This Week's Banff Trivia:
Geologists report that the Rocky Mountains that make up Banff National Park are 45 to 120 million years old. In just the national park alone, one can find more than 1,000 glaciers — but only if they wear really, really rugged hiking boots!