The trip home from Banff, Alberta, was an amazing seasonal drive. As I dropped from the Rocky Mountain highs to the Okanagan, then sea level, I saw things go from end-of-winter to lush and green, full of spring life.
I greatly enjoyed experiencing all four "seasons" this year, thanks to my cold-season work in the mountains and Alberta. It was mostly rain and a really mild winter in Vancouver, not one of our best years, but also not that unusual. It was a good time for a wintery change of scenery, but it's nice (if a little soggy) to be home.
I'm getting back to making the rounds and taking on local projects. This past week, my team worked on two Valley projects — one in Maple Ridge and the other in Langley. The lengthy drives between home and the two projects took some adjusting, but it's a great place to drive.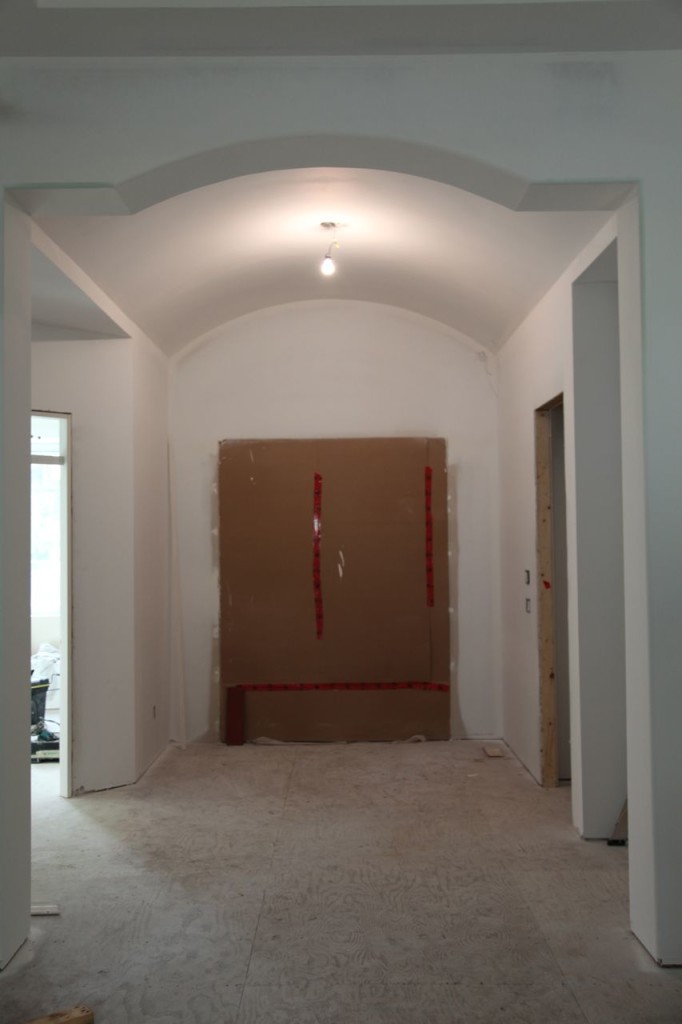 We just finished work on this smaller "feature" barrel ceiling's plaster treatment. It's one of those little jobs that starts and finishes quickly.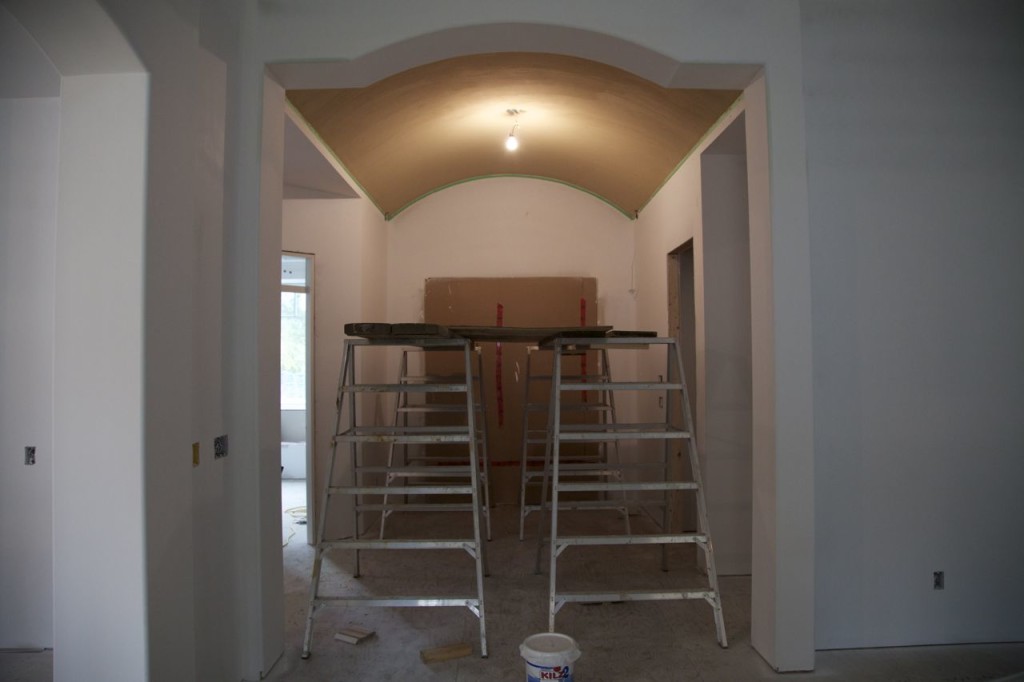 Italian Venetian plaster like this is where I began working in this trade, and those days kicked off what I hope will be a long and great career. It's a real treat to work where I got my roots.
Smaller projects like this are always fun, too. Seeing the end result more quickly is a great pay-off compared to the visual impact but long work stint that doing a huge project comes with. I enjoy having a mix of both kinds of jobs.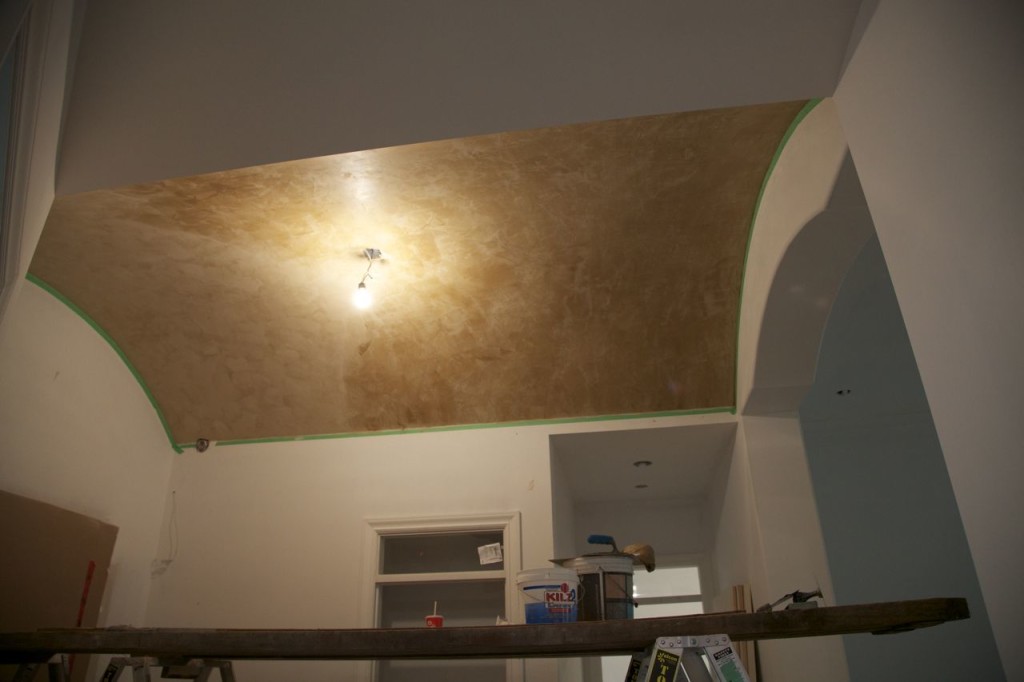 Decorative Paint & Plaster is back in town and we're booking clients for the next two years. How can we help you?