Another week has come and gone, and I'm a week behind on my blogging — with pretty good reason, too!
My crew has been working really long days and straight through their weekends in order to keep up with production on the house, since the trades are all making huge advances these days, and there are a lot of pictures to prove it.
If this is the first time you're dropping in to looking at this project, I'd suggest going back to the beginning of this amazing Rocky Mountains Italian lime Venetian plaster project in Banff, right here.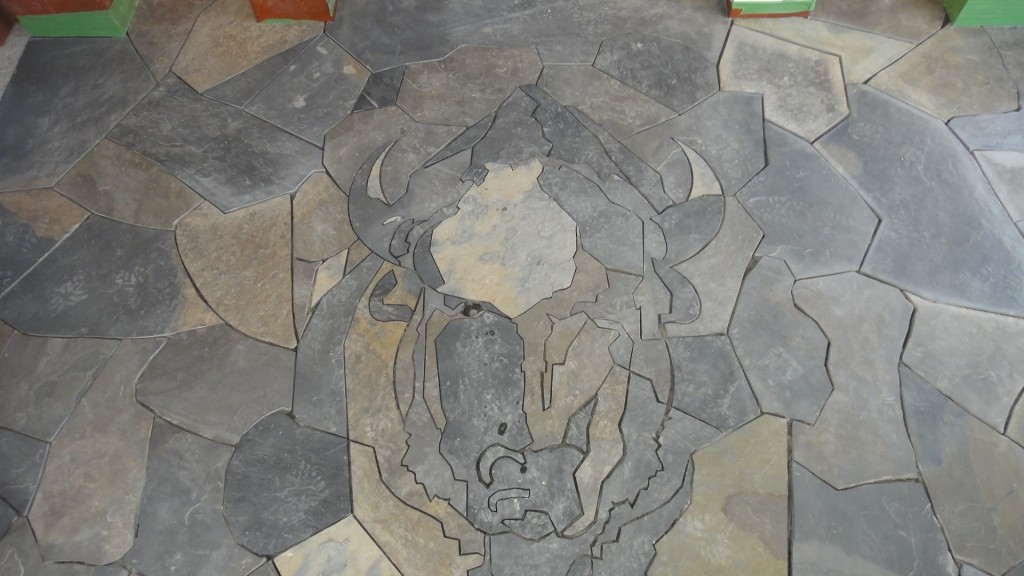 I've been loving the level of work from everyone involved in this project. Get a load of this amazing buffalo design in the stone flooring, at the main entrance.
It's almost like a giant puzzle, isn't it? I bet there's a lot of people who'd love to put a puzzle this size together, but I sure wouldn't. The precision needed to lay this tile is a pretty rare skill, even at this level of the game.
Talk about a mistake getting set in stone… Not for me, thanks. I'll leave that to the pros.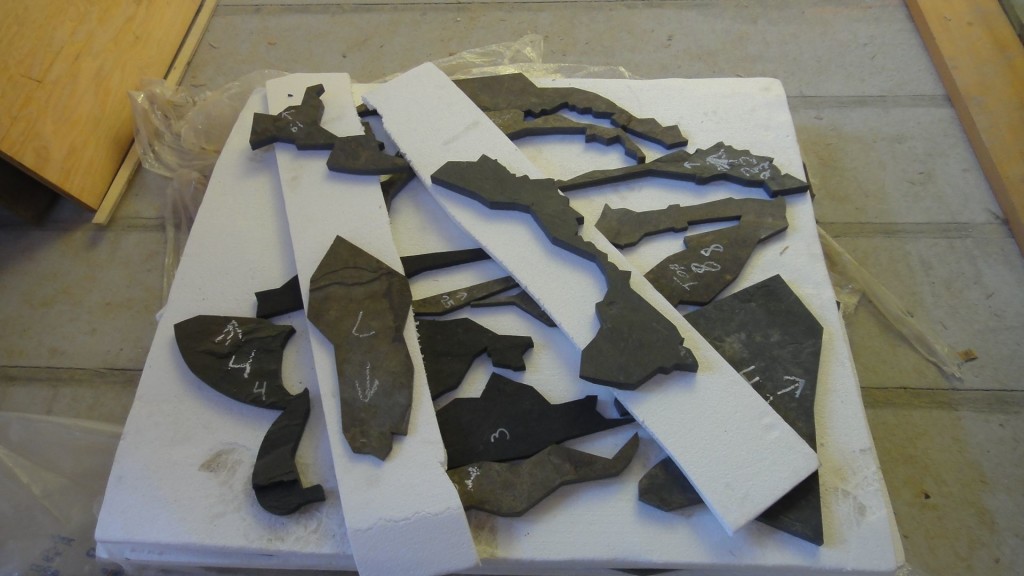 Here's another look at the stone buffalo, from the second floor.
A little trivia for you: Did you know that Alberta's home to one of the two last continually wild North American buffalo herds?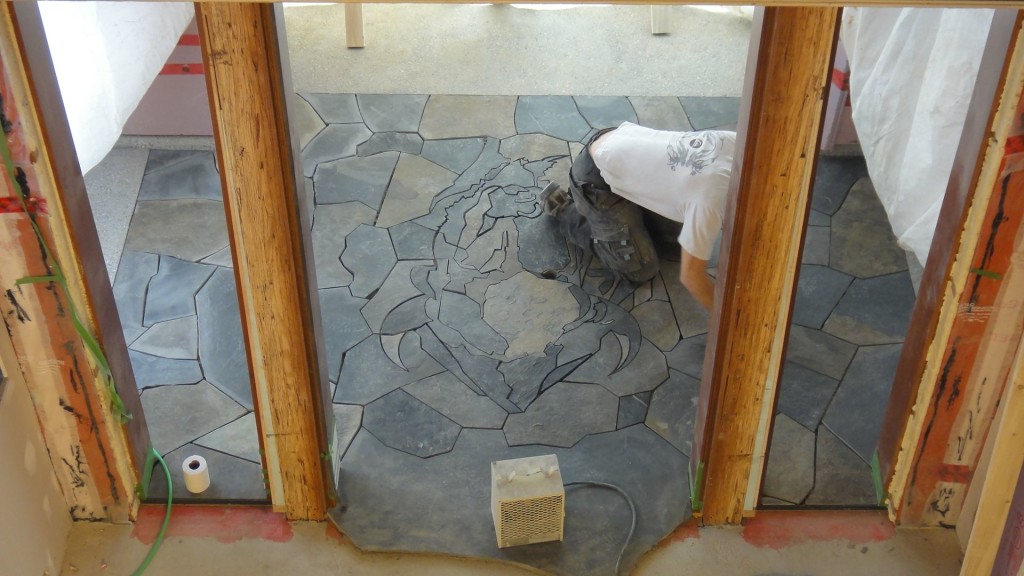 After the Venetian plaster finish on the kitchen ceiling got polished off, other teams got to put the beams up. I'm loving the look and the contrast of the smooth wood against the rustic lightly-pitted plaster, but can't wait to see it stained.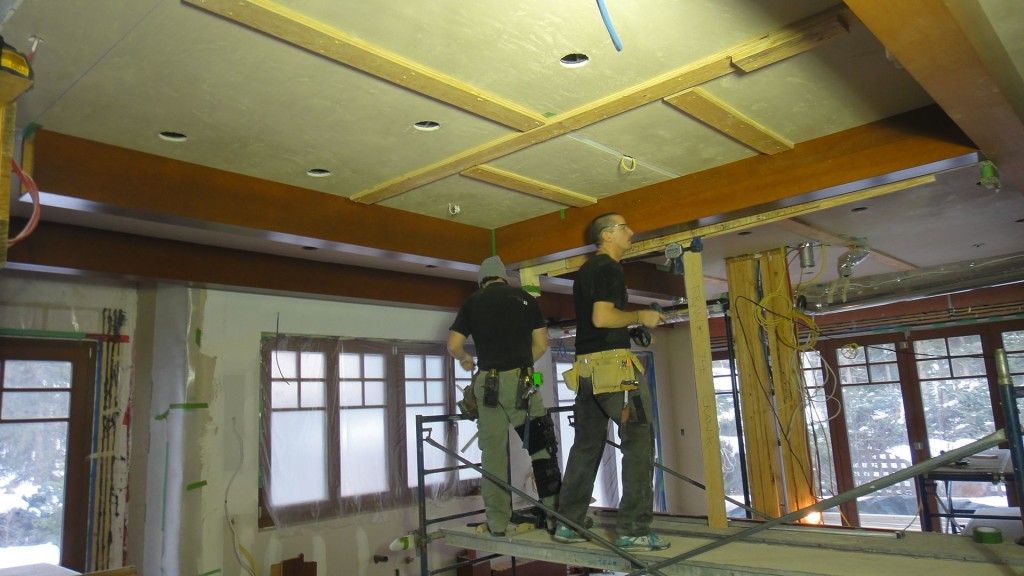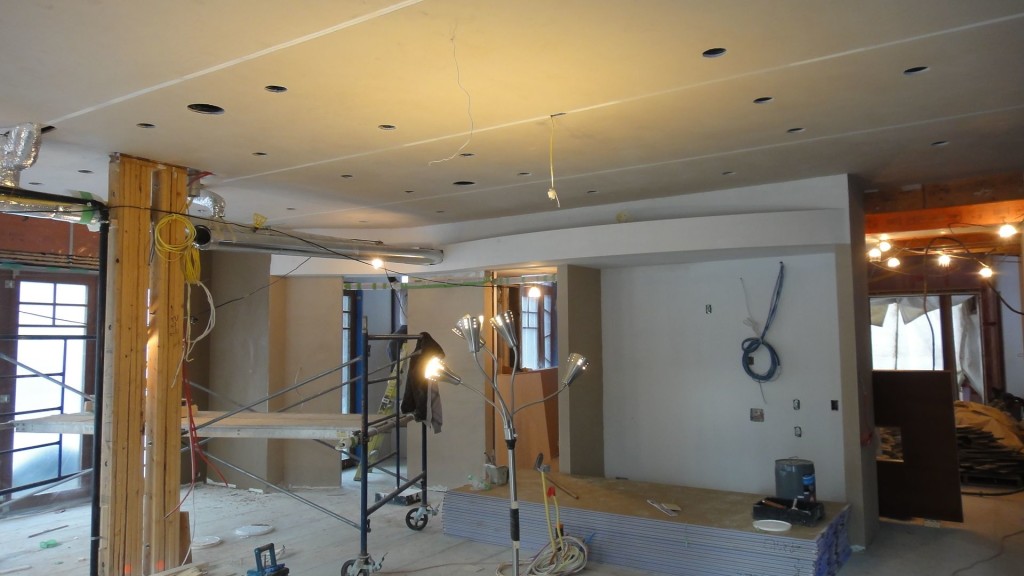 Another shipment of material showed up this week, which meant more walking up hills and stairs covered in snow, hauling plaster supplies.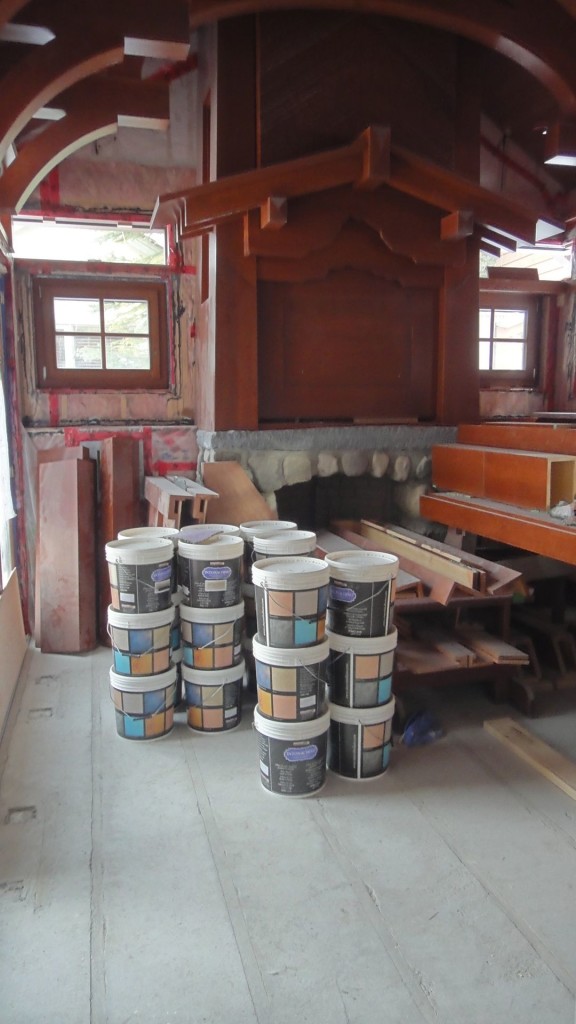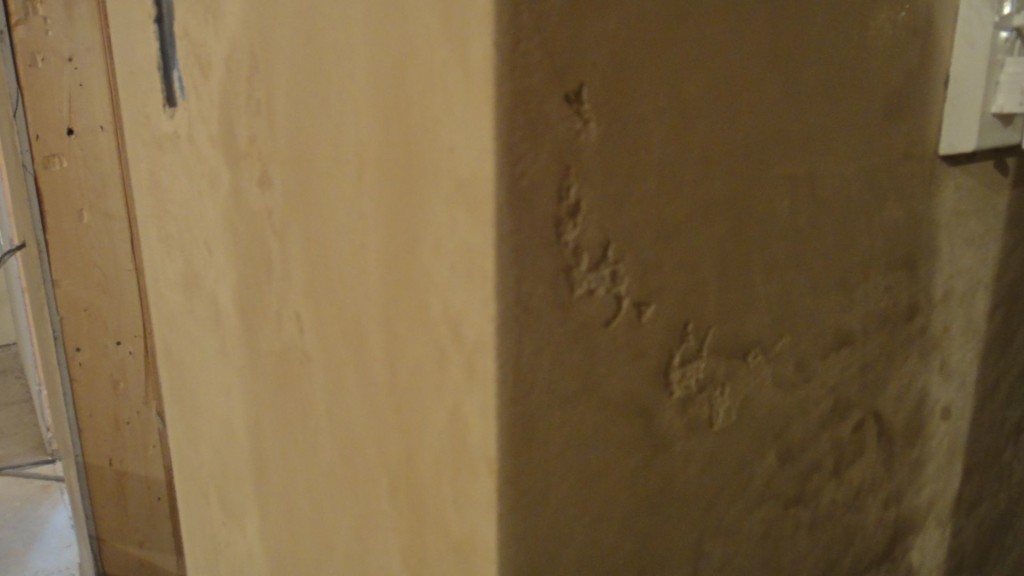 Ahh, the boring world of drywall… but progress here means moving on to what we love, the plastering.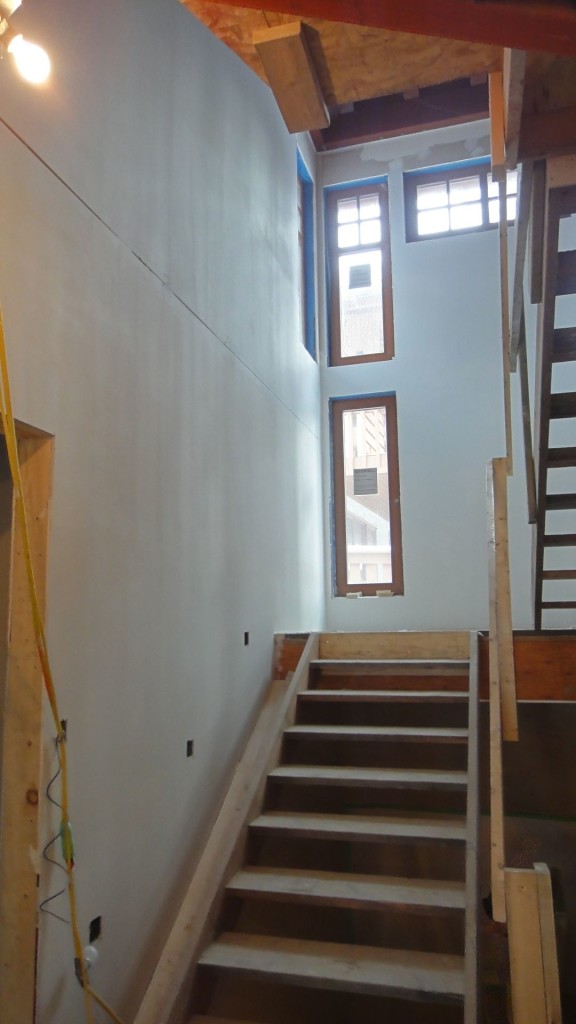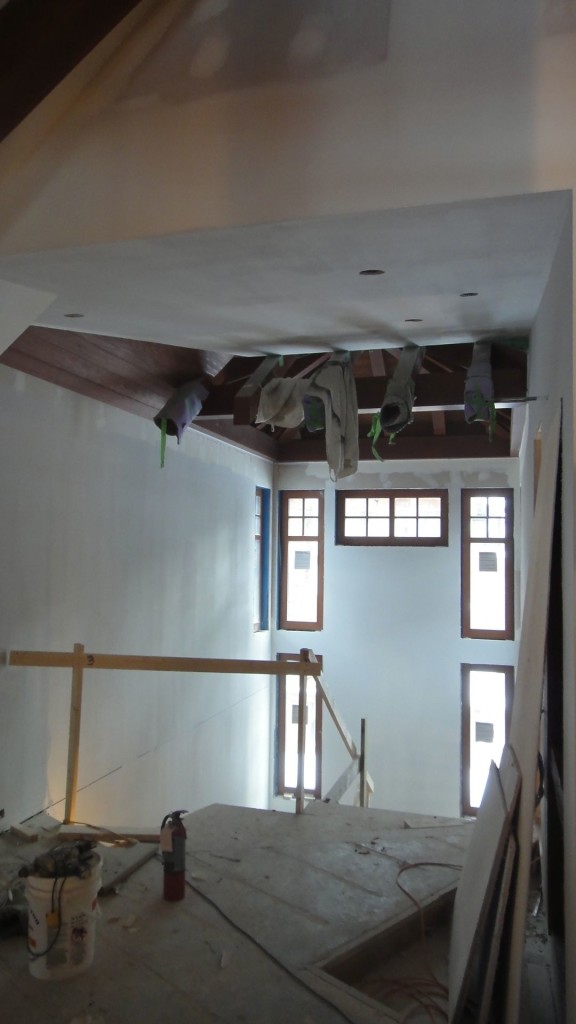 Details are critical with a masterful build like this one, where everyone's brought their A++ game. Here's Kelvin getting all those reveals smooth and level. It's looking great, and we know he'll keep it up.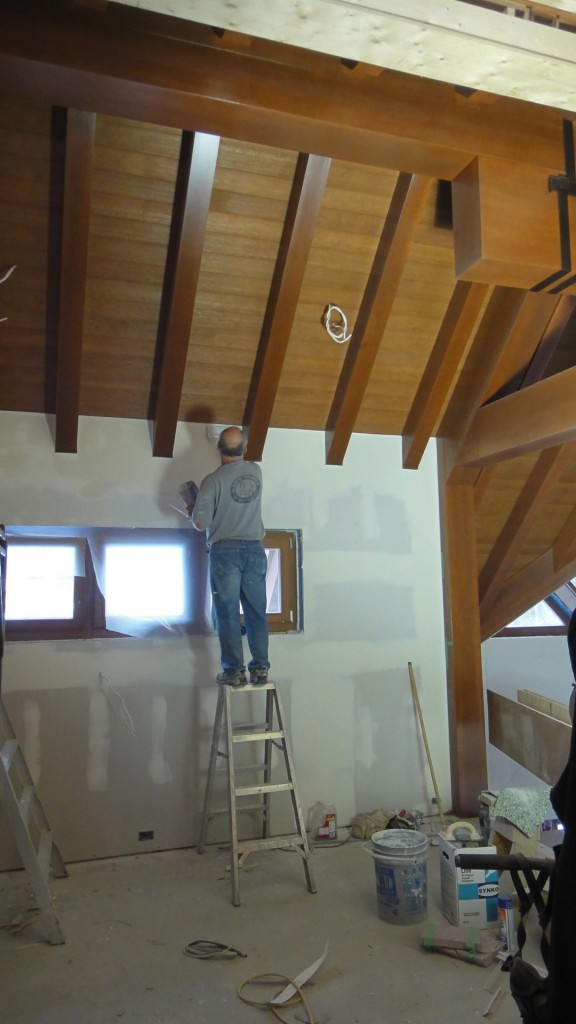 The beams in the master bathroom are installed now, getting closer to a  finished look.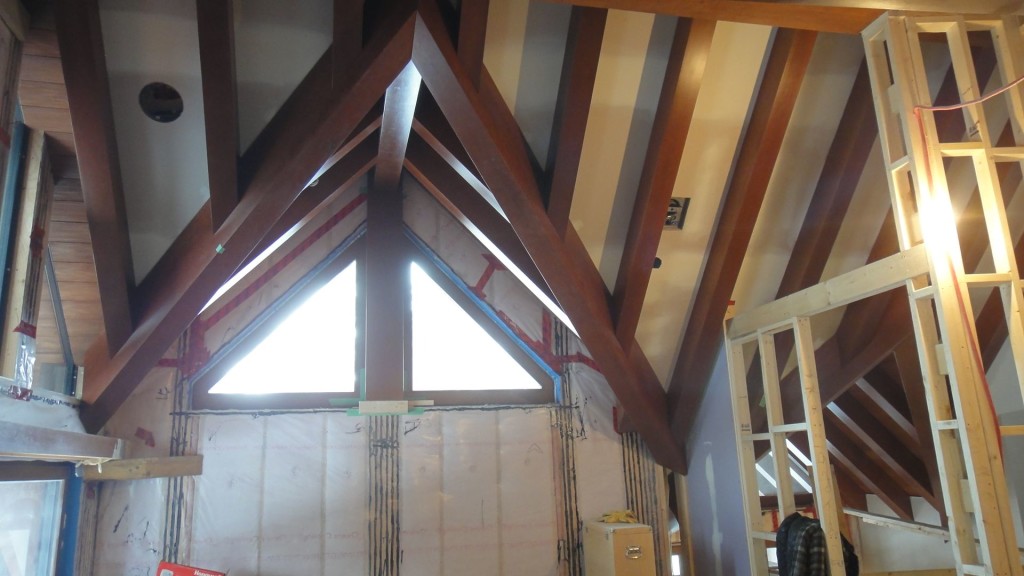 The outside of this place is getting just as much detail work as in the inside. Here are some shots of the exterior. Now this is some serious craftsmanship going on here.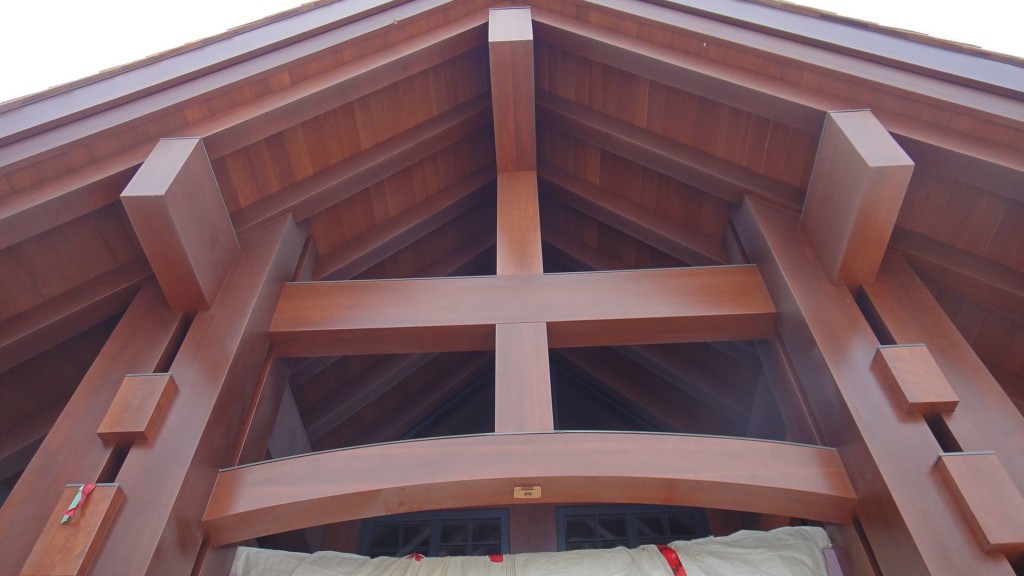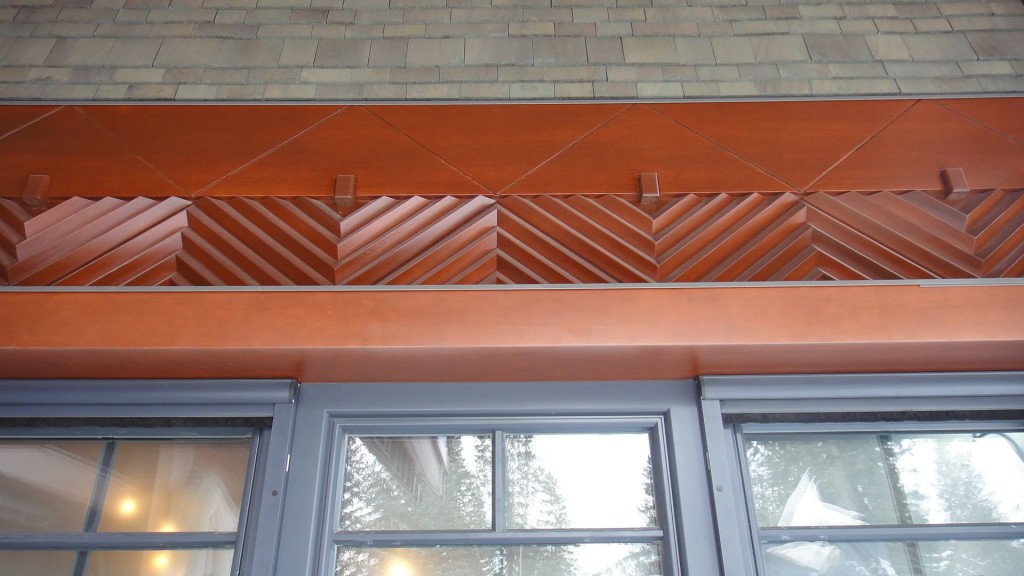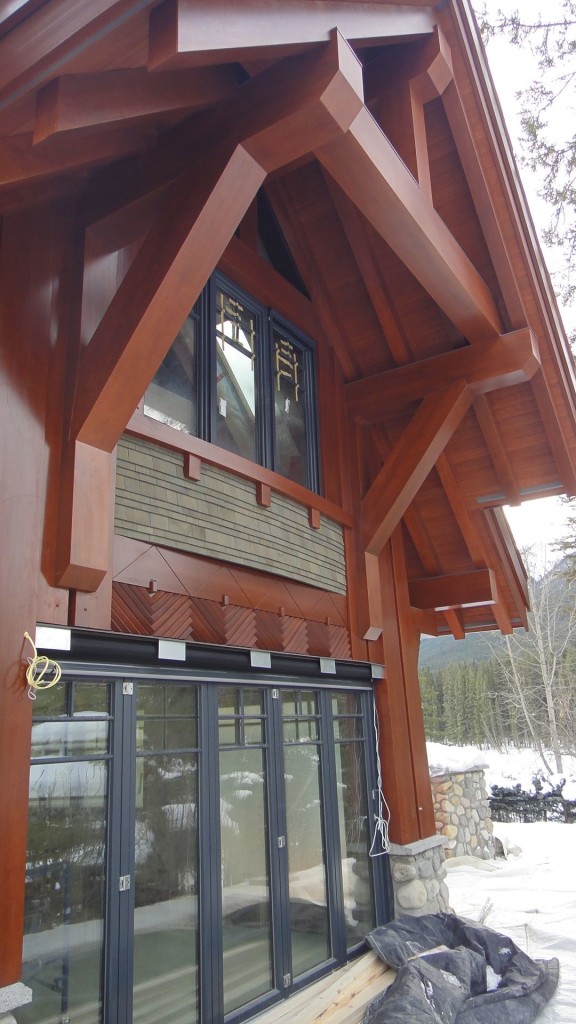 Here's one of my favourite areas of the whole build: the back patio, with its massive fireplace.
Can you imagine summer nights, friends, wine, a fire crackling, and those towering evergreens all around?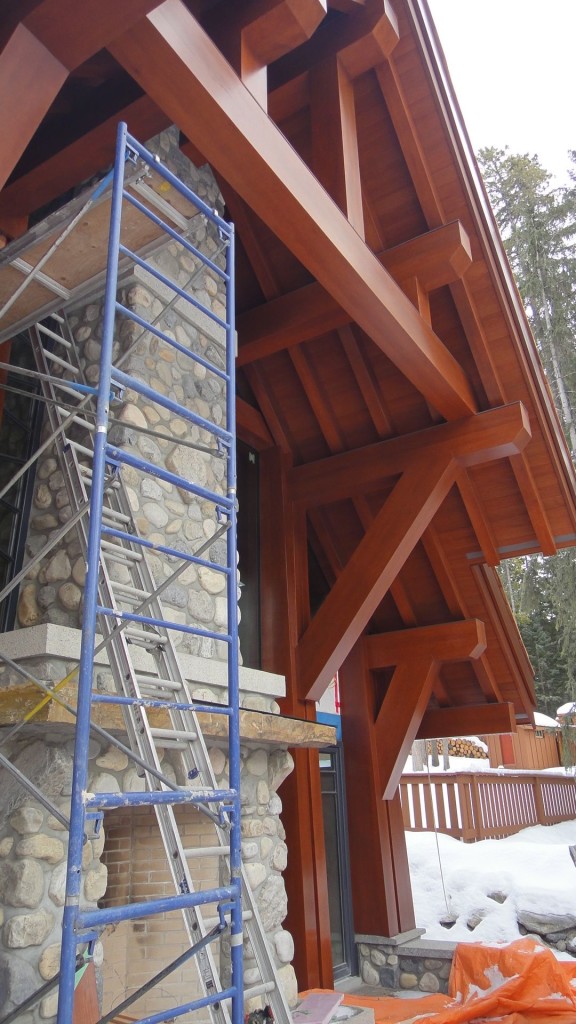 All work and no play makes Darrell and the boys unhappy. I'm no dummy, we can't have that! No trip, not even a work one, to Banff, Alberta, is complete without hitting the local slopes. Here's us, off to Sunshine Village for a little powder action.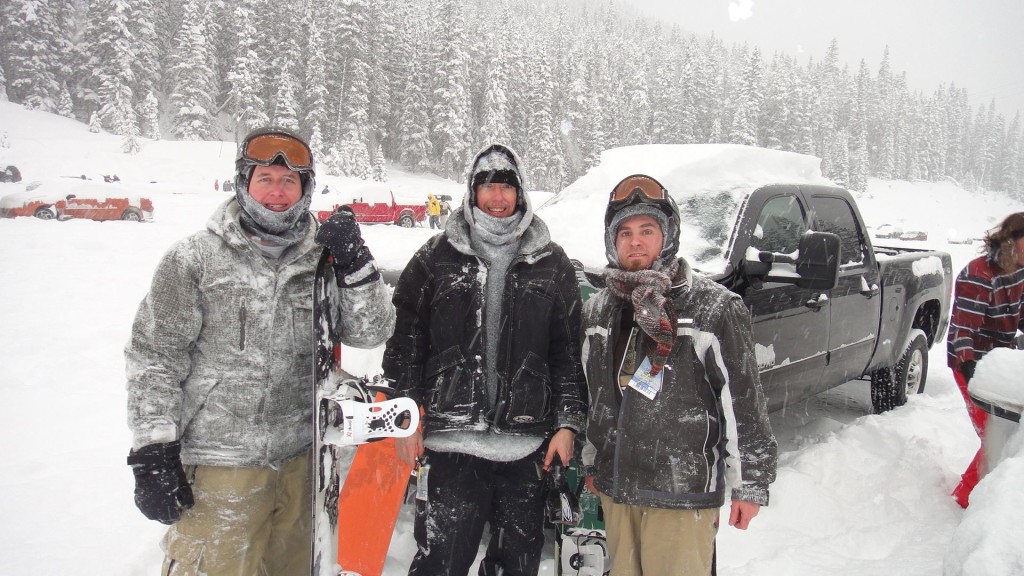 Sometimes accidents happen… Would you believe a darn tree just jumped right out at me? 🙂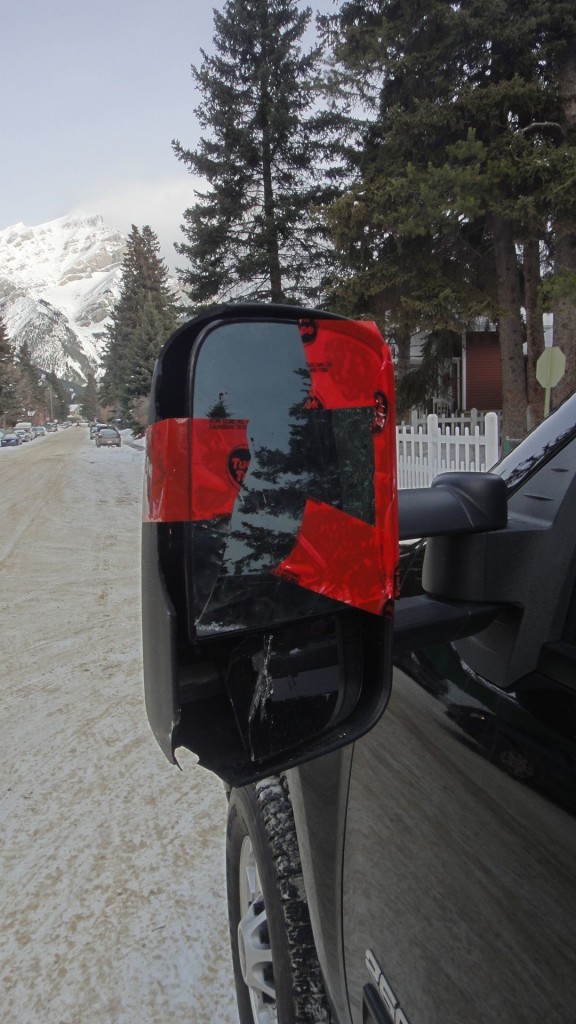 Thanks for sticking around as my epic work adventure continues.
Stay tuned for more soon!
Cheers,
Darrell Morrison